About us
Zajistíme zábavu pro ty nejmenší
Who we are
 We provide fun for kids since 1996 and we specialize in amusement rides for shopping centres. Our company is market leader in segment of kiddie rides in the Czech Republic. Thanks to cooperation with carefully selected and time-proven suppliers around the world we offer a high quality product and customized solution to each of our clients.

Our team of experienced engineers, managers and design architects will guide your project from start to finish. We offer time-tested products in modern design. The kiddie rides run by us range from classic ones like carousels to modern types with interactive games. We never forget to put the quality and safety first. All kiddie rides are under strict and regular control.
       We do not supply kiddie rides only! We specialize in themed decoration platforms and play areas. Only a small space is needed to create an oasis of enjoyment for your youngest visitors!


Turnkey solutions. Quality products up-to-date in terms of design and technological innovation. That´s why we were chosen by our customers! We guarantee that your youngest visitors and their parents will never get bored in shopping centres where we operate fun activities.

It is not important whether you manage a small shopping center or huge shopping mall. We have a solution just for you. Our kiddie rides has repeatedly won the Best New Product Design and Invention Award at IAAPA Attractions Expo. And what's more satisfied customers are our best recommendation! We are happy to have them with us since the beginning of our fun ride.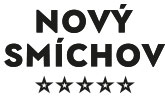 We and our little visitors are satisfied with kiddie rides. The mutual cooperation, communication and service always run smooth.
Šárka Thérová




Specialty leasing manager